Former KCTV5 Newswoman Kelly Jones joining Local 15 Today Mobile, Alabama.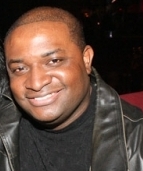 Mass Appeal Wire Reports
MOBILE, Alabama – "Sweet Home Alabama…" Former KCTV5 newswoman Kelly Jones has taken her journalistic talents south to Mobile, Alabama where she's expected to join the Local 15 Today morning team next month.
Jones, who served as co-host of "Better Kansas City," will become the station's newest member effective Sept. 9th.
"Kelly brings a lot of energy and experience to the position, and she has a solid reputation for reaching out and being involved in the community," said Local 15 General Manager Bobby Totsch. "She will hit the ground running and become a big part of our commitment to covering local news that is important to our community." News director Bob Noonan added, "I am excited to have such a well-rounded journalist joining our news team… Kelly brings a great personality plus strong story telling skills."
@KellyJ_WPMI stopped by to give us some sound #ValentinesDay advice. Don't miss the whole video at our website! pic.twitter.com/OBSBoqoCAV

— 107.3 KISS FM (@1073KissFM) February 12, 2016
In addition to Kansas City, Jones has spent the past 13 years reporting in California, Michigan, Montana and Arizona. A graduate of Wayne State University in Michigan, Jones has established several charities in a prestigious list that includes the American Heart Association and March of Dimes.
Congrats Kelly!
You'll be missed in KC.
Share your thoughts below.