Yandy Smith talks Love and Hip Hop.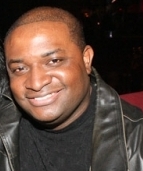 Blog King, Mass Appeal
NEW YORK – On Thursday (Sept. 5), Mass Appeal's Wayne Hodges and radio veteran Reggie Brown welcomed reality TV star Yandy Smith of VH1's "Love & Hip Hop" on Kansas City radio station KGGN 890 AM to discuss season 4 and upcoming projects (you can hear the interview through the media player below). Yandy is also the co-producer of the inspirational film "Life, Love, Soul" which is available for purchase at Walmart, On Demand and Amazon.com.
Yandy Smith And Mendeecees Harris Married … : https://t.co/iTJntdnfvE ,,,, pic.twitter.com/Nq2L3U0WBb

— Henry Clark (@henryclark624) January 1, 2016
A Queen of all trades, Yandy is a multifaceted powerhouse in the entertainment industry who has worked with the likes of 50 Cent, Missy Elliott and LL Cool J. She even managed rap star Jim Jones for awhile before becoming a consultant at Warner Music Group/Atlantic Records.
To listen to our conversation, click play below: