Rah Ali discusses Love and Hip Hop.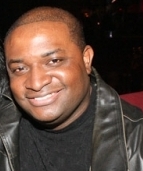 Blog King, Mass Appeal
NEW YORK – On Wednesday (Nov. 6), Mass Appeal's Wayne Hodges and radio veteran Reggie Brown welcomed back that dazzling redhead Rah Ali of VH1's "Love & Hip Hop N.Y." on Kansas City radio station KGGN 890 AM to discuss the new season and all things fashion. You can hear the broadcast in its entirety through the media player below. A couple weeks ago, Rah Ali and co-star Erica Mena hosted their 'Puss In Boots' extravaganza at Amaze in New York City.
As part of the festivities, Erica showcased her new publication, "Chronicles Of A Confirmed Bachelorette" and Rah Ali previewed her fall selections for fashionable boots including brand new styles from her own shoe line. Again, you can hear about the event through the media player above.
"Love & Hip Hop N.Y." airs every Monday night on VH1.