Original Dreamgirl Jennifer Holliday joins Mass Appeal.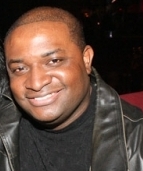 Blog King, Mass Appeal
KANSAS CITY, Mo. – On Wednesday morning, Jan. 29th, original 'Dreamgirl' Jennifer Holliday joined Mass Appeal's Wayne Hodges and radio veteran Reggie Brown on Kansas City radio station KGGN 890 AM to discuss an upcoming event in Kansas City (you can hear the interview through the media player below). Holliday will be in town on February 26th to serve as a keynote speaker for the "On the Move" luncheon presented by the National Multiple Sclerosis Society .
❤JENNIFER,SHERYL LEE & LORETTA❤ "And no matter how far- Far I may go,In my heart you'll always be there"!#Dreamgirls35 #OriginalDreamgirls pic.twitter.com/CMtuZ3Cmvz

— JENNIFER HOLLIDAY (@LadyJHOLLIDAY) December 22, 2016
The two-time Grammy winner and Tony Award winner will share her captivating story as an individual living with MS. The fundraising luncheon will take place at the Kauffman Center for the Performing Arts. Tickets are on sale for $75 and they can be purchased online at MSMidAmerica.org.
Hit play to hear Mass Appeal's chat with Jennifer Holliday.