Coach Ken Carter joins Mass Appeal Radio to discuss academic success.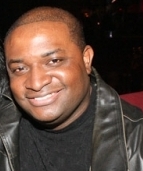 Blog King, Mass Appeal
KANSAS CITY, Mo. — Recently, Mass Appeal's Wayne Hodges and radio veteran Reggie Brown spoke with acclaimed educator Coach Ken Carter on the Reggie-N-Wayne Show on Kansas City radio station KGGN 890 AM to discuss the 18th Annual Scholarship Affair presented by the Kansas City Boys & Girls Choirs (listen below). Coach Carter also shared a few thoughts on the inspirational 2005 film "Coach Carter" starring award-winning actor Samuel L. Jackson. Coach Carter, if you recall, locked out his undefeated Richmond High School basketball team for not honoring their academic responsibilities.
Carter's tough disciplinary methods drew a hostile community backlash. You can hear Coach Carter's conversation with Reggie-N-Wayne through the media player below. For more information on the legendary Coach Carter, simply visit him at CoachCarter.com.