Reality TV star Jonica Blu of "Bad Girls Club" joins Mass Appeal Radio.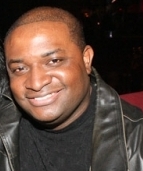 Blog King, Mass Appeal
LOS ANGELES — Recently, reality TV star and St. Louis native Jonica Blu of Oxygen's "Bad Girls Club" joined Mass Appeal's Wayne Hodges and radio veteran Reggie Brown on Kansas City radio station KGGN 890 AM to discuss the most recent episode of season 12 and the impending finale. You can hear the broadcast in its entirety through the media player below. As an overwhelming fan favorite, Blu uses her psychology degree to keep her mind strong in a house full of adversarial women. "Bad Girls Club" can be seen on Oxygen every Tuesday night. For more information on the show, visit Oxygen.com.