Brandi Maxiell of VH1's "Basketball Wives L.A." joins Mass Appeal Radio.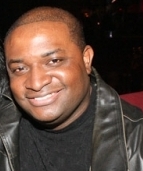 Blog King, Mass Appeal
KANSAS CITY, Mo. — Recently, reality TV star Brandi Maxiell of VH1's "Basketball Wives L.A." joined Mass Appeal's Wayne Hodges and radio veteran Reggie Brown on Kansas City radio station KGGN 890 AM to discuss the upcoming season and Ovarian Cancer Awareness Month. You can hear the broadcast through the media player below. The wife of NBA veteran Jason Maxiell, Brandi won her bout with ovarian cancer in 2008 to become cancer free. She also battled fertility issues before giving birth to a beautiful baby boy in 2011.
Brandi also spoke about her participation in the "Break the Silence" Walk/Run on Sept. 21st — an event hosted by the Dallas chapter of the National Ovarian's Cancer Coalition (NOOC). Again, be sure to check out Brandi's conversation with Reggie-N-Wayne through the media player above.
For more information on 'Basketball Wives L.A.' CLICK HERE.