Laurence Fishburne of the hit family sitcom "Black-ish" joins Mass Appeal.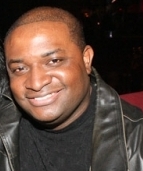 Blog King, Mass Appeal
HOLLYWOOD — Recently, award-winning actor Laurence Fishburne joined Mass Appeal's Wayne Hodges and radio veteran Reggie Brown on the REGGIE-N-WAYNE SHOW on Kansas City radio station KGGN 890 AM to discuss BLACK-ISH — a brand new family sitcom on ABC. Fishburne joined Reggie-N-Wayne to explain what it means to be BLACK-ISH and the general message that cast members are hoping to disseminate to the viewers. You can hear Fishburne's Q&A below.
BLACK-ISH, which premiered on Sept. 24th, is a unique kind of comedy that illuminates cultural differences amongst three generations within the same family.
The show also sheds light on the many socioeconomic challenges facing modern-day African-American families. Andre 'Dre' Johnson (played by Anderson) is blessed with a great job, a beautiful wife, four children and a colonial home in the 'burbs. But has success brought too much assimilation for this black family? Fishburne, who won a Tony Award in 1992 and an Emmy Award in 1993, plays Pops Johnson — the grandpa.
Again, you can hear Fishburne's Q&A through the media player below.