Paddington exudes a cute admixture of comedic adventure and melodrama.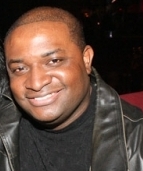 Blog King, Mass Appeal
Based on a popular series of children's books written by Michael Bond, Paul King's "Paddington" opened in theaters Friday (Jan. 16) and, as expected, the movie dominated the weekend box office — grossing over $142 million worldwide. Pastor Russell Rogers of Trinity Life in Dallas joined Reggie-n-Wayne on Kansas City radio station KGGN 890 AM to discuss some of the faith-based themes in the film (you can hear the broadcast through the media player below). Paddington, if you recall, is a young Peruvian bear left homeless after losing his parents in a deadly storm.
The talking cub was later shipped to London's Paddington Subway Station where he found himself completely alone without a family. Paddington, voiced by Ben Whishaw, eventually takes refuge with the Browns who offer him a temporary haven while he pursues a more permanent situation.
"It's just a feel good movie," said Pastor Rogers to radio hosts Wayne Hodges and Reggie Brown. "It embodies acceptance and love and you saw a family overcome the differences that this little Paddington bear cub brought (he came in from Peru to London). They really learned to appreciate his heart and I've never seen such embodiment of a sweet spirit as they put into Paddington."
Went to see Paddington last night. Warm, humorous and affectionate. A wonderful movie and a must see. pic.twitter.com/7w4suk0HHA

— jane (@GunnerJane) January 17, 2015
In addition to the aforementioned topics, the movie also exudes a cute admixture of comedic adventure and melodrama. As he searches for a new home, Paddington must also stay out the crosshairs of a deranged taxidermist (Millicent played by Nicole Kidman).
Albeit deceptively elementary… Paddington is a heartfelt, yet wildly-entertaining, film that gives theatrical audiences their money's worth. It's an absolute must-see for fans of the series.

Our Rating: 5 out of 5 Popcorn Bags