San Diego Chargers safety Darrell Stuckey joins Reggie-N-Wayne.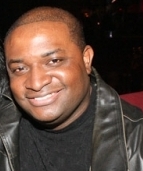 Blog King, Mass Appeal
KANSAS CITY — Recently, San Diego Chargers safety Darrell Stuckey appeared on the Reggie-N-Wayne Show on Kansas City radio station KGGN 890 AM to discuss his annual youth football camp in Kansas City, Kan. (listen to the interview through the media player below). The Pro Bowl defender also shared his thoughts on the upcoming NFL season. A native of Kansas City, Kan., Stuckey starred collegiately at Kansas University as an All-Big 12 First Teamer before being selected by the Chargers in the fourth round of 2010 NFL Draft.
More than 350 kids out for KC United Dotte football camp hosted by KCK's own Darrell Stuckey pic.twitter.com/1mHVgQrS28

— Mark Holland (@MayorHollandKCK) June 27, 2015
In addition to patrolling San Diego's defensive backfield, Stuckey continues to perform at an All Pro level on special teams. As a team captain in 2012, he led the NFL with six punts downed inside the 20 while forcing a team-high two fumbles.
Stuckey, who's a devout Christian, established "Living4One" — an organization concocted to "help people discover that they were created to influence the world in a positive way" through living for Jesus.
To listen to Darrell's Q&A, click the play arrow below: