Pledger releases list of complaints.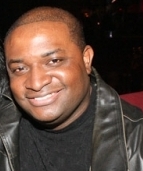 Mass Appeal Wire Reports
KANSAS CITY, Kan. — Community activist Tamika Pledger released a 10-page chronicle on Sunday that alleges defamation of character and prosecutorial incompetence against the Wyandotte County District Attorney's Office. Pledger, who's free on bond, was charged with involuntary manslaughter after she allegedly struck a quartet of teenagers with her Mercedes Benz on Jan. 30, 2015. One of the victims, 17-year-old Tierra Smith, died from her injuries a week later. The incident occurred in the 1300 block of Troup Avenue in Kansas City, Kan.
In the "Changing Legislation Through Experience" document, Pledger said she veered off the road after encountering two illegally-parked vehicles that intentionally blocked traffic as a large group of "contributing negligent parties" fought in the middle of the street.
— TAMIKA PLEDGER (@TAMIKAPLEDGER) October 27, 2015
Pledger, a former candidate for Wyandotte County commissioner, also lists complaints against District Attorney Jerome Gorman and his office for placing her in a 48-hour hold without merit while bringing charges against her prematurely. No charges, however, were filed against the people who contributed to the violence before fleeing the scene.
Also in the document: Pledger proposed criminal justice reform in Kansas starting with both a "prosecutor's checklist" accompanied by the creation of a rules publication she calls "The Defendant's Handbook" for anyone facing criminal charges. Pledger proposed the implementation of "Pledger's Care Law" which allows detained parents to have "healthy contact visits" with their children. Pledger also believes that city and county jail should be "unmerged" to separate petty criminals from hard-core assailants. 
Please share your thoughts below.