50 Cent enjoying Empire's decline.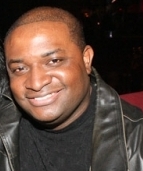 Mass Appeal Wire Reports
LOS ANGELES — Believe it or not, television ratings are down in season two of Lee Daniels' "Empire" and there's at least one person taking delight in the musical drama's shocking decline. Upon hearing the news, rapper/actor 50 Cent got on Instagram and re-posted a photo to his account making fun of Empire's slip in ratings with the caption: "EMPIRES TV RATINGS TOOK A HUGE HIT. Ok I'll stop now. COOKIE CALL ME BABY. I'll tell every body to watch the show for you. LOL." But the 40-year-old lyricist failed to read the entire post which included a homophobic slur toward the end.
50 Cent thinks ratings for #EMPIRE are suffering because of 'gay stuff' http://t.co/O4yey860jz pic.twitter.com/D2hWQutdnG

— UPROXX (@UPROXX) October 5, 2015
Someone apparently hinted that Empire's drop in ratings is probably due to all the "gay stuff" on the show. Skeptics are also blaming the high volume of celebrities brought on for guest appearances. Nevertheless… once 50 noticed the homophobic comments attached to the pic, he deleted the post. 50's rep defended him, saying the rapper's comments were "not a reflection of his views at all."
Keep in mind, 50 hates Empire because he believes it's inferior to his show "Power." He might be right. Fox's Empire drew 13.7 million total viewers last week, down 18 percent from the season premiere. Do you think the ratings drop has something to do with homosexuality? 
Is Daniels bringing on too many celebs?
Share your thoughts below.