Reality TV star Tami Roman joins Mass Appeal Radio to talk fashion and drama.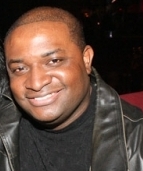 Blog King, Mass Appeal
LOS ANGELES — Recently, reality TV star Tami Roman joined Mass Appeal's Wayne Hodges and radio veteran Reggie Brown on Kansas City radio station KGGN 890 AM to discuss the J Spot Experience and the big BET weekend in Los Angeles. Tami, who stars as the queen of shade on VH1's "Basketball Wives," talked about the new season and her exciting role on Stiletto night at J. Anthony Brown's comedy club. She also addressed the sensitive issue of hip hop and violence. Thoughts and prayers are with Tami, 45, who recently suffered a miscarriage.
Waiting on #BBWLA Reunion tonight like this ! Lol Love my girl @TamiRoman ? pic.twitter.com/zrhW2ssX0s

— ✨Twirl On✨ (@TeamKenyaFans) October 11, 2015
Tami, if you recall, first appeared on The Real World: Los Angeles before joining the cast of "Basketball Wives" in 2010. She's the ex-wife of former NBA baller Kenny Anderson, with whom she has two daughters. For the latest on Tami, visit her at OfficialTamiRoman.com.
Hit play and listen to her chat with Mass Appeal: