Lamar Odom and Khloe Kardashian staying married.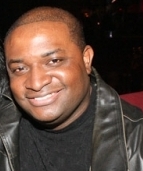 Mass Appeal Wire Reports
LOS ANGELES — Sorry Chris Brown. But you're wrong. Some chicks are loyal. Lamar Odom and Khloe Kardashian are not getting a divorce after all… that's because, as of right now, they believe it's best to remain husband and wife. The couple made an appearance in court Wednesday morning with Khloe's attorney — Laura Wasser — asking the judge to withdraw the divorce papers they signed so that the case can be dismissed. The judge granted Wasser's request, ending divorce proceedings.
Khloe Kardashian and Lamar Odom are putting their divorce on hold, a source says. https://t.co/ZMoz6o93eF pic.twitter.com/vOYPC8koaX

— CNN (@CNN) October 21, 2015
Khloe, who's currently dating Houston Rockets guard James Harden, filed for divorce in December 2013. But the reality TV star refused to act upon it with hopes of salvaging her marriage. She reportedly tried to convince her husband to seek substance abuse counseling, but to no avail.
Lamar should've listened. A few days ago, he was found unresponsive at a whore house near Vegas. Medical professionals found track marks and traces of crack cocaine in his system. Khloe rushed to the hospital and vowed to stay by his side during a lengthy recovery.
Lamar has promised he's gonna give up drugs.
Are you surprised they called off the divorce?
Share your thoughts below.