Former Idol star Corey Clark currently employed as Uber driver.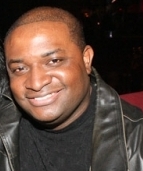 Mass Appeal Wire Reports
LOS ANGELES — Former American Idol contestant Corey Clark is making ends meet these days through a very unlikely profession. He's employed as a Uber driver and reviews have been excellent so far. "He was really nice, really lovely, really approachable," said Sarah McMinimy, one of his passengers. Corey, if you recall, was dismissed from season two of Idol after failing to disclose a past arrest — a case that was eventually dismissed.
Corey Clark is working on getting his ratings up – on Uber that is! https://t.co/kgMkcjoGJd #TMZ @7pm on #FOX13.

— FOX 13 Tampa Bay (@FOX13News) October 23, 2015
The 35-year-old vocalist also claimed to have an affair with then-Idol judge Paula Abdul who dismissed the allegations as "false." But that was then and this is now. Today, Corey is busy working on a new album while handling his parental responsibilities as a proud father of three.
And, to be frank, he couldn't care less what people think.
"I work for myself. I am my own boss, I love that," Corey told Inside Edition during a televised interview. "I am making a few scrafices for my kids, they mean the world to me. If I am not living up to everyone's expectations, so what?"
Are you proud of Corey?
Share your thoughts below.