KC Royals rally to capture first World title in 30 years.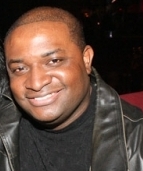 Mass Appeal Wire Reports
NEW YORK — The cardiac kids are deserving World Champions! Eric Hosmer scored the tying run in the ninth, Christian Colón knocked in the go-ahead run in the 12th and the Kansas City Royals poured it on from there to defeat Spike Lee's New York Mets 7-2 to clinch their first World Series title in 30 years. KC, which won the series in five games, became the first team since the 2002 Angels to come from behind in all four wins. "I couldn't have written a better script," said Royals manager Ned Yost.
. @Royals ' Salvador Perez celebrates after being named MVP. (AP) https://t.co/rSnYsKB6CQ pic.twitter.com/rKxPrmIytp

— Sports Photos (@sportsphotos) November 2, 2015
Catcher Salvy Perez was named World Series MVP. Speaking of comeback… down 2-0 in the ninth, the Royals rallied to tie the score behind Hosmer's clutch RBI double and alert baserunning. From the 7th inning on, KC outscored its opponents 51-11 this postseason.
"We never quit. We never put our heads down," Perez said.
"We always compete to the last out."
Mets starter Matt Harvey was absolutely incredible through 8 innings before finally running out of gas in the ninth. As customary, the Royals received a dominant effort from their bullpen. Kelvin Herrera, Luke Hochevar and Wade Davis combined to pitch six scoreless innings of relief.
Conversely, Mets relievers allowed the tying run to score in the ninth before falling apart in the 12th — highlighted by Lorenzo Cain's 3-run double. Rather than stay in their seats to salute the home team for a fine season, many in an announced crowd of 44,815 ran towards the exits.
"Everything's just perfect, man," Hosmer said.
"This is too good of a group, too good of a team, not to be remembered as world champions."
Hosmer is right. After coming up a run short in game seven of last year's World Series, the Royals set a goal of returning to the Fall Classic and winning it all. Mission accomplished. The Royals are 2015 World Champions and that's all that matters.
"Kansas City is No. 1. Who cares about what happened last year?" Perez said.
Congrats KC on special season!