Mass Appeal and Warner Bros. giving away free movie tickets to "The 33".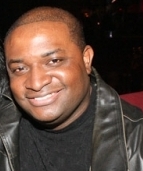 Mass Appeal Wire Reports
LEES SUMMIT, Mo. — Here's another ticket giveaway! The Mass Appeal Network in conjunction with Warner Bros. Studios are giving away 10 FREE TICKETS to the inspirational new drama "The 33" starring Naomi Scott and Antonio Banderas. Showtime is scheduled for 7:30PM Tuesday, Nov. 10th, at B&B Lee's Summit 16, 1451 N.E. Douglas St., Lee's Summit, MO, 64086. Each winner will be allowed to bring one guest. To enter the sweepstakes, CLICK HERE!
So happy to be a part of the @TODAYshow this morning. Live with @SavannahGuthrie in a bit! #The33 @The33Movie pic.twitter.com/pd5zZuA7cK

— Antonio Banderas (@antoniobanderas) November 2, 2015
Deadline to enter is Friday (Nov. 6th). Winners will be notified Saturday (Nov. 7th). Directed by Patricia Riggen, "The 33" tells the heart-pumping story of 33 miners who were buried alive 5 years ago following a catastrophic explosion and collapse of a 100-year-old gold and copper mine.
Over the next 69 days, an international team worked day and night in a desperate attempt to rescue the trapped men as their families and friends, as well as millions of people globally, waited and watched anxiously for any sign of hope. Again, to enter the sweepstakes CLICK HERE!
See you at the movies!