Halle Berry's ex-husbands unite to reveal the truth.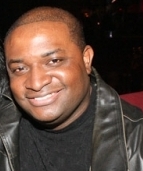 Mass Appeal Wire Reports
LOS ANGELES — Halle Berry is beautiful as heck. Nobody's arguing that. But, according to her exes, the 49-year-old actress is 'Coo Coo' for Cocoa Puffs. On Tuesday, Halle's ex-husband Eric Benét came to the defense of her other ex-husband David Justice after the former Major League baseball player vented on Twitter swearing he never laid a hand on the "X-Men" star. David, if you recall, was accused to beating the hell out of Halle during the course of their 5-year marriage — causing permanent damage to one of her ears.
David Justice claims Halle Berry ruins everyone after they leave her 'The Best' status. https://t.co/maKILhwX0h

— Patt Love (@LoveAspiral) November 4, 2015
Halle is currently going through her third divorce, this time with actor Olivier Martinez. "Reading the latest Halle Berry Reports, it wasn't me who hit Halle causing the ear damage," David wrote in a series of now-deleted tweets.
"Halle has never said that I hit her. It was a former Hollywood boyfriend (WS) that she told me! #getyourfactsright. When she first reported that she had been in abusive relationships, she wouldn't name the famous former boyfriend. She was mad at me leaving the relationship so she and her Hollywood Team just tried to destroy my character. It had to be my fault, right?"
"Yup..Me, Eric, Gabriel and Olivier were all her 'Knight in Shining Armor', until it ends.. Then we all become the worst guys in history," Justice added. "Only the guys in the relationship with Halle know the real deal… there will be another, of course. He'll be called 'The Best' until it ends."
After reading David's tweets, Eric gave his two cents on Twitter. "My man at @23davidjustice is tweeting some truth dis' mornin'!" he tweeted. Do you believe the claims made by David and Eric? Is Halle truly a basket case in sexy sheep's clothing?
Share your thoughts below.