The Royals drew around 800,000.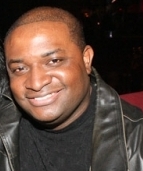 Blog King, Mass Appeal
KANSAS CITY, Mo. — The final numbers are in and, according to Kansas City Mayor Sly James, an estimated 800,000 fans showed up downtown Tuesday afternoon to salute the World Champion Kansas City Royals during their victory parade — making the event the largest in Missouri history. "This is a day like none of us have seen before, and we appreciate it from the bottom of our hearts," said Royals manager Ned Yost to the crowd. "What [the team] wanted most was to come to this city to win a championship for you guys. We celebrate it with you today."
The People's Champion. #Crowned #RoyalsParade pic.twitter.com/uBxWto9ouR

— Royals (@Royals) November 3, 2015
The total population in Kansas City is about 470,000 with roughly 2 million living in the area. Initial attendance estimates were around 200,000. Royals fans quadrupled that amount.
"When they said yesterday there would be a quarter of a million people I laughed. I thought there's going to be so many more than that," said Shane Rudman who booked a room at The Cashew so he, his family and friends had a close view. Rudman was lucky to get a room because every hotel sold out.
Many fans camped out overnight in tents.
Some even slept in cars.
Traffic was backed-up for miles.
Most area schools were closed. "It's been 30 years since the last championship," said resident Rachel Bryant who brought her 7-year-old son Jayden to the parade. "Who knows if it will be another 30 years? It might be a one-time experience for him. I hope not. I hope we're back here next year."
Share your thoughts.