Jayhawks have experience galore, but little talent.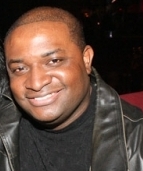 Mass Appeal Wire Reports
LAWRENCE — As expected, No. 4 Kansas annihilated in-state cupcake Pittsburg State in its exhibition opener Wednesday night. Here's a few general thoughts on the team: Last year's Jayhawks were widely considered the least-talented group of the Bill Self era which is ironic because this season's rendition of KU hoops features the same collection of talent minus two NBA players in Kelly Oubre and Cliff Alexander. Freshman forward Cheick Diallo, a McDonald's All-American, remains academically ineligible pending an NCAA investigation.
Not to mention KU's unheralded backcourt of sophomore Devonté Graham (originally signed with Appalachian State) and junior Frank Mason (originally signed with Towson). So you could make a strong argument the Jayhawks are less-talented this year.
Check KU Big Carlton Bragg @carltonbragg31 Make His Preseason Debut Against Pittsburgh State #RockChalk #Jayhawks https://t.co/ao9y8scOYu

— ReBORN HD Highlights (@ReBornHDTV) November 5, 2015
But, Coach Self has an experienced team and we'll find out rather quickly how valuable that is. Kansas will play Michigan State, San Diego State and Kentucky this season. To survive, Coach Self will solicit an All-American effort from senior foward Perry Ellis who struggled in a leadership role last season.
Junior guard Wayne Selden, a consensus top-15 prospect out of high school, has yet to realize his potential at Kansas. Speaking of potential, freshman forward Carlton Bragg has lots of it. But underclassmen typically struggle to adapt to Self's primitive offensive system.
Getting Diallo in uniform will be critical to KU's success because, outside of him, the Jayhawks don't have a single player projected to be taken in the upcoming NBA Draft. Will experience get KU over the hump this season? Will there be another early exit in the NCAA tourney?
Will the NCAA clear Diallo to play at KU?
Has Coach Self lost his edge in recruiting?
Share your thoughts below.