Cult members seeking classified government info.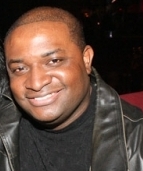 Mass Appeal Wire Reports
LOS ANGELES — In this week's season 7 update of NCIS: Los Angeles, the Naval Criminal Investigation Service's Office goes undercover in a race against time to avert top government secrets from being auctioned off to the highest bidder. In the episode "An Unlocked Mind," agent Sam Hanna (LL Cool J) and company learn that a former employee of the Department of Defense is being indoctrinated by a cult he enlisted into. The group of radicals are doing everything in their power to coerce the employee to disclose classified government information to extort money.
#Densi gets in too deep with The Church of the Unlocked Mind. Preview Next Week's #NCISLA: https://t.co/drGw5BUgZn. pic.twitter.com/YEgL7UvsdU

— NCIS LA (@NCISLA_CBS) November 5, 2015
To keep that from happening, diminutive boss lady Hetty is sending lovebirds Deeks (Eric Christian Olsen) and Kensi (Daniela Ruah) deep undercover to pose as cult members to rescue the employee. Will they make it out in one piece? To find out, tune in Monday night at 9 p.m. CST on CBS.