University of Missouri president Tim Wolfe resigns.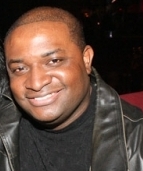 Mass Appeal Wire Reports
COLUMBIA, Mo. — Amid heightened pressure from contentious African-American students, University of Missouri president Tim Wolfe resigned from office Monday morning. He broke news of the decision during a Board of Curators meeting. Chancellor R. Bowen Loftin also stepped down. "I'm resigning as president of the University of Missouri System," Wolfe said while reading a statement. "My motivation in making this decision comes from love. I love MU, Columbia where I grew up, the state of Missouri. I thought, prayed about this decision. It's the right thing to do."
Embattled University Of #Missouri President Tim #Wolfe Resigns https://t.co/LMkIX14hGM pic.twitter.com/A6BF7CIKWt

— Jenkers News (ENG) (@jenkers_en) November 9, 2015
Wolfe has come under fire for how he handled and/or mishandled a series of alleged racial controversies on campus, most notably an altercation involving Missouri Students Association president Payton Head who said he was racially abused while walking around campus in September.
Racial slurs were also yelled from a vehicle at a group of students who were practicing outside for a play. Then, on Oct. 24, a swastika made of feces was smeared all over a bathroom wall inside a dormitory.
After multiple complaints to Wolfe fell upon deaf ears, members of the university's Legion of Black Collegians (including football players) went on strike from all football activities until Wolfe received a pink slip. Graduate student Jonathan Butler up'd the ante by going on an 8-day hunger strike.
On Monday, the students finally got their wish.
They celebrated near Traditions Plaza.
"We are no longer taking it," the group wrote on Twitter prior to Wolfe's resignation.
"It's time to fight."
Attached to the tweet was a photo of a group of 32 black men and a post demanding justice. "The athletes of color on the University of Missouri football team truly believe 'Injustice Anywhere is a threat to Justice Everywhere,' " the post said.
"We will no longer participate in any football related activities until President Tim Wolfe resigns or is removed due to his negligence toward marginalized students' experiences. WE ARE UNITED!!!!!"
Still not sure why Wolfe and Loftin stepped down.
Given the fact there's no proof school employees and/or students committed the heinous acts, the alleged incidents appear to be a police matter (especially if terroristic threats were made). Did the black students bother jotting down a license plate number or a description of the suspects?
Did they file a police report?
Wolfe's resignation appears to be politically-motivated which makes the University of Missouri the victor. Now that their black football players have returned to practice, school administrators will continue to generate their customary millions in sports revenue while Wolfe enjoys a million dollar severance package to go along with a kick-ass vacation.
The Tigers will also get a brand new Chancellor, a new President and all racial allegations will be swept under a rug. As expected, Mizzou won and it wasn't particularly close. The black student body lost.
Share your thoughts below.