ISIS claiming responsibility for Paris attacks.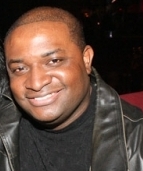 Mass Appeal Wire Reports
PARIS — Something must be done about ISIS pronto. Because they're becoming more and more powerful. On Friday, the loathsome jihadist group claimed responsibility for the worst violence witnessed in France since World War II. French president Francois Hollande labeled the volley of nearly synchronous terror attacks "an act of war" by militants before threatening vast retaliation. "When the terrorists are capable of doing such acts, they must know that they will face a France very determined," he said.
ISIS releases video praising #ParisAttacks and threatening attacks on America. pic.twitter.com/RIPT9YsctI

— News4JAX (@wjxt4) November 16, 2015
Armed with machine guns, bombs and other types of artillery, ISIS members struck six sites in Paris with the deadliest being a massacre at a concert hall where an estimated 80 people were killed. So far, French authorities have released a death total of 129 with hundreds more being injured.
ISIS is most known for its atrocities in Syria and Iraq. A United States-led coalition (which includes France) has already levied a barrage of airstrikes against the infamous terrorist group. But ISIS is threatening more attacks if the bombings don't stop.
In addition to the attacks in Paris, the Islamic State is claiming responsibility for taking down a Russian airliner in Egypt. Meaning? The group's capabilities are becoming more potent. 
ISIS just released a video threatening attacks on America.
President Barack Obama said it would be a mistake to deploy ground troops against ISIS.
Watch the videos below and share your thoughts.