Ronda Rousey loses title to Holly Holm.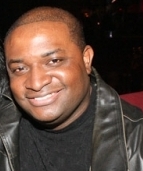 Mass Appeal Wire Reports
MELBOURNE — Ronda Rousey is no longer the champ. Still can't believe it. In an upset comparable to Mike Tyson's defeat to Buster Douglas, former boxing champion Holly Holm (10-0) scored the biggest shocker in MMA history — knocking out Rousey with a left kick to the cranium in the second round to steal the bantamweight championship at UFC 193. Rousey was sent to the hospital shortly after the bout where she stayed overnight. The fight, which was held at Etihad Stadium, drew a record 56,214 fans — shattering the old mark of 55,724 set at UFC 129 on April 30, 2011.
It was also the first UFC event ever held in Melbourne, Australia.
Ronda Rousey Went Straight To The Healthcare facility Following Her KO Loss To Holly Holm… https://t.co/cwuqyFLTkQ pic.twitter.com/2VqVFUPQe0

— Viral Buzz News (@VIralBuzzNewss) November 15, 2015
"I think for all the fans watching that love her and is a fan is heartbroken," Rousey's trainer, Edmond Tarverdyan, told ESPN's Ramona Shelburne. "I'm just staying strong now next to Ronda. There are no words I can say right now how I feel. It's just, gotta be strong next to Ronda. That's how I feel."
Tarverdyan is right. The unfathomable sight of Rousey (12-1) laid out on the canvas with a split lip remains a headscratcher to millions. Holm entered the match as a serious underdog. Most of us dismissed her as yet another punching dummy in a long line of Rousey victims.
But that certainly wasn't the case Saturday night. By the end of the first found, Rousey's face was both bruised and bloodied. Thanks to the left leg of Holm, the same can now be said about Rousey's mystique and once invincible reputation.
"I don't know, I'm trying to take it all in. This is crazy!" Holm said.