Actor Charlie Sheen has contracted HIV.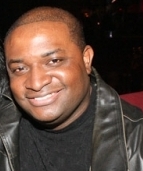 Mass Appeal Wire Reports
NEW YORK — Charlie Sheen has a long history of abusing drugs and soliciting prostitutes and those indiscretions could end up costing him his life. The former star of Two and a Half Men has contracted HIV, the deadly disease that causes AIDS. Family members and close friends have known about Sheen's illness for quite awhile. The news is just now going public. Sheen made the announcement on NBC's Today show with Matt Lauer. "It's a hard three letters to absorb. It's a turning point in one's life," the 50-year-old actor said, referring to the acronym HIV.
"I'm here to admit that I am in fact HIV Positive." –@CharlieSheen https://t.co/OVqVMKUGET https://t.co/10Ca6WRqt4

— TODAY (@TODAYshow) November 17, 2015
Sheen has struggled with substance abuse for years. He also admitted that he paid hookers for sexual favors in the past. Sheen confided in a select few, believing that they could hold a secret. But, as it turned out, they didn't and word got out he was HIV positive.
That led to the threat of lawsuits from several former partners who didn't know he was infected when they slept with him. Sheen reportedly settled those cases with $10 million in cash payments in exchange for confidentiality agreements.
"I have to put a stop to this onslaught, this barrage of attacks and of sub-truths and very harmful and mercurial stories that are about me, that threaten the health of so many others that couldn't be further from the truth," he said.
Share your thoughts below.
When did @CharlieSheen learn about his HIV Positive diagnosis? "About 4 years ago" https://t.co/atJgbHV1X3

— TODAY (@TODAYshow) November 17, 2015