Peyton Manning explains poor performance.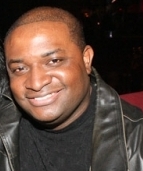 Mass Appeal Wire Reports
DENVER — After getting his butt kicked in Sunday's 29-13 loss to the Kansas City Chiefs (4-5), Denver Broncos quarterback Peyton Manning played the injury card — telling reporters after the game he was hurt prior to taking the field. "I thought I felt good enough to play," said Manning who was benched in favor of backup Brock Osweiler late in the third quarter. "Maybe it was a false feeling or a wrong feeling… by going out there and trying to help the team, I ended up hurting the team."
#KCvsDEN Stat Leaders pic.twitter.com/9apWEIRB1g

— Kansas City Chiefs (@chiefs) November 16, 2015
Manning probably deserves credit for trying to gut it out. After all… the Broncos (7-2) were already without the services of defensive end DeMarcus Ware and star cornerback Aqib Talib, not to mention wide receiver Emmanuel Sanders played hurt prior to getting knocked out the game with a concussion.
But those problems still don't explain the debacle that took place at Sports Authority Field at Mile High on Sunday. Manning, who's 14-2 against the Chiefs, finished the day with 35 yards passing, four interceptions and a zero passing rating — easily the worst performance of his Hall of Fame career.
The lone highlight for Manning was when he completed a 4-yard pass to Ronnie Hillman in the first quarter to break Brett Favre's NFL record for career passing yards. And even that came after Manning had already thrown an interception and fumbled.
"He's still a great quarterback," said Chiefs linebacker Derrick Johnson.
"Just not what he used to be."