Mayweather says back off Rousey.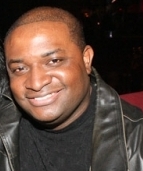 Mass Appeal Wire Reports
LAS VEGAS — Hell has officially frozen over. Even though they took turns dogging each other the past year or so, undefeated boxing sensation Floyd Mayweather Jr. felt the need to defend former bantamweight champion Ronda Rousey — telling bloggers at FightHype.com he doesn't "think it's cool" for people to dump on her just because she lost one damn fight. Rousey (12-1) got her ass kicked by Holly Holm (10-0) Saturday night at UFC 193. Rousey, who suffered a split lip, even ended up spending the night at the hospital.
.@FloydMayweather offers to help @RondaRousey with her boxing. pic.twitter.com/AEx1IBSwDm

— FOX Sports Live (@FOXSportsLive) November 17, 2015
"I don't think it's cool how everyone is trolling her on social media," Mayweather said. "Certain things you have to learn. People will love you on Friday and then Sunday morning, it's nothing but negative comments and people making jokes and people making fun about you, which I don't think is cool.
"I've never been on the other side, so I don't know how it feels. I'm pretty sure she's a very, very strong person, but we still have to take into consideration that she has feelings… A true champion can take a loss and bounce back."