Empire appears stuck in downward spiral of TV ratings.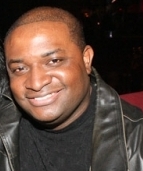 Mass Appeal Wire Reports
LOS ANGELES — When you start at the top, there's nowhere to go but down. And nobody understands that better than Lee Daniels and Danny Strong, co-creators of the Fox musical drama "Empire" which continues to lose viewers each and every week. In its inaugural season, Empire reeled in new viewers every Wednesday — setting multiple primetime television records. However, the opposite has transpired in season two. So far, Empire has gone from 16.18 viewers in the season premiere to a season low 11.20 in its latest episode titled "True Love Never."
When you do the math, that's a loss of almost 5 million viewers.
TV Ratings: 'Empire' Takes Another Hit, 'SVU' Improves https://t.co/NMvQBo8Jr0 pic.twitter.com/R33OQwALLn

— Hollywood Reporter (@THR) November 12, 2015
Critics lament Daniels' overreliance on enlisting celebrities for guest appearances. Others blame what they believe is excessive screening of homosexual activity. Even with the gradual loss of viewers, Empire is still the happening thing on Fox and there's no imminent threat of cancellation… at least not yet.
"Empire will likely never again reach the heights of March 2015, but that's okay," wrote a journalist at Complex.com, a website dedicated to hip-hop and pop culture. "It's unlikely that any show, ever again, will be able to gain viewers every week for six weeks, while also becoming the highest rated scripted show on TV.
"Its current dip, then, must be judged relative to the rest of television, not to its past performance. Until the show dips below a 2.0, there's no need to be too worried that the Lyons are close to extinction."
Is Empire in trouble?
Share your thoughts below.