Mass Appeal and Warner Bros. givin' away free tickets.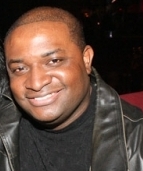 Mass Appeal Wire Reports
KANSAS CITY, Mo. — Here's another ticket giveaway! The Mass Appeal Network in conjunction with Warner Bros. Studios are giving away 20 FREE TICKETS to Ryan Coogler's new movie "Creed" starring Sylvester Stallone and Michael B. Jordan. The special screening will take place Wednesday night, Nov. 18th, at 7:30 PM at Cinemark Palace at the Plaza located at 526 Nichols Road in Kansas City, Mo. Tickets will be issued on a first-come, first-serve basis. Each winner will be allowed to bring one guest. To get your free tickets, CLICK HERE!
Learn about director Ryan Coogler's personal connection to the Rocky legacy in our #exclusive video for @creedmovie. https://t.co/rQZFHttSUO

— IMDb (@IMDb) November 13, 2015
Written and directed by Coogler, "Creed" will take viewers inside the boxing world of Rocky Balboa (Stallone) who ends up training the son of his deceased friend Apollo Creed. Rocky agrees to train young Adonis (Jordan) even though he's battling an opponent considered more dangerous than anyone he's ever faced in the ring.
However, with Rocky in his corner, it won't be long before Adonis gets a title shot.
Again, to get free tickets, CLICK HERE!
See you at the movies!