Jared gets 15 years in federal prison.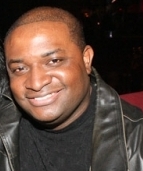 Mass Appeal Wire Reports
INDIANAPOLIS — It'll be a long time before Jared Fogle consumes another six-inch sandwich. That's because, on Thursday, the former Subway spokesman received a sentence of more than 15 years in prison for trading in child pornography and having sex with a bunch of underage prostitutes. For the next decade or so, the only footlong Jared's gonna see will be tucked inside the prison garb of a horny inmate. Jared, 38, begged Judge Tanya Walton Pratt for leniency prior to sentencing. He also apologized to the victims before telling the court he grew up in a good family with good values.
Ex-Subway pitchman Jared Fogle gets more than 15 years in prison after pleading guilty https://t.co/TKmSzufZz6 pic.twitter.com/jkuba98fFo

— The Boston Globe (@BostonGlobe) November 19, 2015
But "deception and lies" ultimately sent him down the wrong path. "I had become dependent on alcohol, pornography and prostitutes," Jared told the judge. "I want to redeem my life. I want to become a good, decent person. I want to rebuild my life."
After Thursday's ruling, he'll have to rebuild that life in the penitentiary. "No one wants to be Jared Fogle," said Jared's attorney, Jeremy Margolis. "He is one of the most despised individuals in America."
Share your thoughts below.