Jacole Prince gets sentenced to more than thirty years.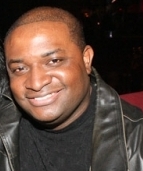 Mass Appeal Wire Reports
KANSAS CITY, Mo. — Jacole Prince, the Kansas City mother who locked her young daughter inside a closet for years, was found guilty of 3 crimes on Friday (Nov. 21) and she'll spend the next 30-plus years in prison. After almost 3 hours of deliberation, jurors found Prince guilty of first-degree assault, child abuse and first-degree child endangerment. She was sentenced to 20 years on the assault charge, 7 years on the abuse charge and 7 more years on the endangerment charge.
Prince's attorney argued that his client suffered from a mental illness that caused her to do some horrible things. The jury didn't buy it. "We've all sat through some very heart-wrenching things. Horrible things," said defense attorney Curtis Winegarner.
"Placing your child in these circumstances is either mental illness or it's just pure evil. And I'm telling you there's nothing that has been presented by the prosecutor that proved beyond a reasonable doubt that this woman is pure evil."
Jury recommends up to 34 years in prison for Jacole Prince, convicted of child abuse of 10-year-old daughter. pic.twitter.com/3A8K8HKp1m

— The Kansas City Star (@KCStar) November 21, 2015
Prince's daughter, known to the court as L.P., was only 10 years old in June 2012 when law enforcement officials found her enslaved and covered in her own feces inside a maggot-infested, urine-soaked closet. The little girl, who needed a heart transplant, was dressed in clothing fit for a 2-year-old. 
She weighed only 32 pounds.
"This innocent little girl was beaten. She was starved. She was locked in the maggot-infested, urine-filled, feces-filled closet for days on end. All of this at the hands of her so-called mother," said assistant prosecutor Mary Beth Lundak.
"She was hiding her away. She didn't allow anyone into the house. She didn't take her to school. She didn't take her to the doctor. She lived in that closet for more than five years and not a single person in that complex had ever seen or heard of or knew of the existence of L.P."
During sentencing, the little girl took the stand and praised the court's decision while reading her own handwritten letter. She's now living with a foster parent. "Now you can't hurt me anymore because you are in jail," said L.P. "I hope you can be a better person when you are in jail . . . . Don't worry about me. I am in a better place and a better home."