Bill Clinton talks bigotry at KU.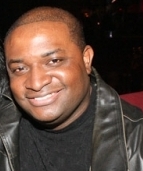 Mass Appeal Wire Reports
LAWRENCE, Kan. — President Bill Clinton paid a visit to Kansas University on Monday to accept the 2015 Dole Leadership Prize, named after former Republican Kansas Senator Bob Dole. Clinton and Dole, if you recall, ran against each other for U.S. presidency in 1996. Now they're good friends. Dole, 92, lives in Washington and didn't attend the event. Nevertheless, Clinton was given the top honor as a reward for his bipartisan leadership in addition to the many wonderful things he's accomplished since leaving office.
Did you miss Bill Clinton at KU today? Hear excerpts from the speech here: https://t.co/1hhtDRCa3X #ClintonatKU pic.twitter.com/XuynkcqdSy

— Stephen Koranda (@kprkoranda) November 23, 2015
If you're affiliated with KU, Clinton's visit couldn't come at a better time. The Jayhawks are currently struggling with racism on campus. Clinton, the nation's 42nd president, addressed the issue at the Lied Center on KU's campus in front of an estimated crowd of 600 people.
"We are less racist than we used to be. We are less sexist than we used to be. We are less religiously bigoted than we used to be. We are less homophobic than we used to be," Clinton told the audience. "We have one remaining bigotry: We don't want to be around anyone who disagrees with us."
Watch Clinton kick some knowledge and share your thoughts.