White Student Union raising havoc on Illini campus.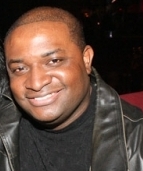 Mass Appeal Wire Reports
CHAMPAIGN, Illinois — White Lives Matter? After black students rallied to stage a revolution last week, an anonymous Facebook page titled Illini White Student Union was concocted — calling for the immediate policing of African-American students on campus who they believe are behaving as terrorists. The Facebook page read: "A new page for white students of University of Illinois students to be able to form a community and discuss our own issues as well as be able to organize against the terrorism we have been facing from Black Lives Matter activists on campus.
If anyone sees blacks acting suspiciously around campus please report it to police. I have heard through a good source that blacks might be engaging in some terrorist activity against whites. Stay safe out there my White brothers and remember #AllLivesMatter."
White Student Union "offensive", but anti-White Student Union is Welcome https://t.co/yTIPPN9HjZ #WhiteStudentUnions pic.twitter.com/4EU7Dki75Z

— Ann Kelly (@LadyAodh) November 23, 2015
The rally featured a group of motivational speakers, poets and rap artists who expressed unity with demonstrators at the University of Missouri. More than 100 people attended the event.
"I expect some degree of backlash whenever black students … get together and demand their human rights," said Karen Olowu, a member of the group Black Students for Revolution. "I was surprised by the degree and the swiftness, and how toxic it was."
Barbara Wilson, Interim Chancellor for the University of Illinois, labeled the Facebook page "extremely disturbing" in a statement released to the student body.
"We recognize the right to free speech, and we encourage you to exercise that right when you see examples of racism, discrimination or intimidation on our campus," Wilson said. "We must have a safe environment for everyone – where people can gather and express concerns without fear."
The Black Students for Revolution have filed complaints with school administrators, accusing the White Student Union of adopting the same racial terrorist tactics that were deployed by the Ku Klux Klan to intimidate and murder blacks during the Civil Rights Movement.
Do you agree with them?
Share your thoughts below.