Actor Will Smith considers politics.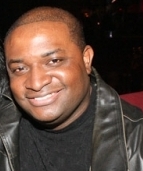 Mass Appeal Wire Reports
LOS ANGELES — President Will Smith and First Lady Jada Pinkett? Sounds crazy, doesn't it? But it may happen… soon. The Oscar-nominated actor revealed his intentions to get into politics on Wednesday during his first ever podcast interview. "As I look at the political landscape, I think there might be a future out there for me. They might need me out there," Will said. "This is the first year that I've been incensed to a level that I can't sleep. So I'm feeling at some point in the near future I will have to lend my voice to the conversation in a somewhat different way."
Will Smith is 'incensed' by the state of politics he might join the fray soon https://t.co/JqmMFvcorH pic.twitter.com/KRl1Kuhkpq

— Los Angeles Times (@latimes) November 26, 2015
Will, 47, and Jada, 44, are longtime supporters of President Barack Obama. Who knows? With the right breaks, they could end up becoming the second African-American couple to occupy the White House. "I'm a climber. If I see a mountain, I have to climb it," Will said.
"I'm not a camper. I don't like hanging in one place too long. I think at this point, I'm elevating my ability to be useful in the world. I think that's what my grandmother always hoped, that I would make myself useful to people in this lifetime."