Jahlil Okafor hits heckler in the face.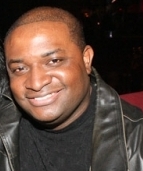 Mass Appeal Wire Reports
BOSTON — Jahlil Okafor, star forward of the Philadelphia 76ers, beat the hell out of a heckler Wednesday night in Boston and TMZ has the footage. Okafor, the No. 3 overall pick in the 2015 NBA Draft, was already in a bad mood after his hapless 76ers lost to the Boston Celtics. Perhaps to blow off some steam, Okafor and a few friends went out to a nightclub where they encountered a loud-mouth heckler who said "the 76ers suck." Okafor retaliated by punching the man in the face.
NBA superstar Jahlil Okafor fought someone outside Storyville last night: https://t.co/PjoXXgaSrf pic.twitter.com/K2KNUkK3M5

— Only In Boston (@OnlyInBOS) November 26, 2015
Okafor also bragged about his income, telling the heckler: "We got money you broke ass nigga!" Several punches were thrown and a few connected. After the 6'11" forward knocked one man to the ground, another guy in a green jacket tried to punch Okafor in the back of the head.
Police were called to the scene. But everybody fled prior to their arrival and no arrests were made. A spokesperson from Okafor's camp said he felt threatened and was acting in self-defense. The alleged victim, however, said Okafor became incensed when a couple of women rejected him.
Watch the melee and share your thoughts: