Sherri Shepherd responsible for surrogate baby.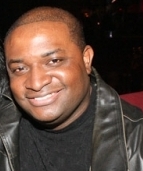 Mass Appeal Wire Reports
PHILADELPHIA — An appeals court in Pennsylvania declared "Newlywed Game" host Sherri Shepherd legally responsible for her surrogate baby which means she'll continue to pay child support. Sherri, who also co-hosted "The View," has battled efforts to be named the baby boy's mother ever since her marriage collapsed in May 2014. An attorney for ex-husband Lamar Sally believes Sherri should continue to pay $4,100 per month in child support as awarded by a family court in California. The couple paid a Philadelphia surrogate $105,000 to carry the child.
Looks like Sherri Shepherd is going to have to cough up some Child Support https://t.co/FkIYnFbkMl pic.twitter.com/RcUr9WONnY

— BET (@BET) November 25, 2015
The Superior Court's ruling is the first in Pennsylvania history to declare surrogacy contracts legally binding. Sherri supported the pregnancy at first then changed her mind when a divorce became imminent. Lamar, who's unemployed, is raising the child alone in California.
Still no word on if Sherri wants visitation rights.