Will Ferrell teams up with Mark Wahlberg again.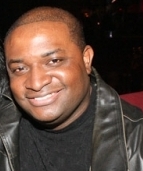 Mass Appeal Wire Reports
DUBLIN — Hollywood icons Will Ferrell and Mark Wahlberg are coming to Dublin in a couple weeks to attend the premiere of their new comedy "Daddy's Home," scheduled for release on Christmas Day. Ferrell and Wahlberg, if you recall, worked together before on the hit buddy comedy "The Other Guys." They made the announcement through a video release, telling Irish fans, "We're bringing you our faces and our new comedy Daddy's Home. See you soon, and get your pubs ready."
Dublin, get ready! @Mark_Wahlberg and Will Ferrell will be here on December 7 for the Irish premiere of #DaddysHome https://t.co/tvYMvM39UB

— Paramount Pictures (@ParamountIRL) November 25, 2015
The fellas will saunter the red carpet at Dublin's Savoy cinema on Dec. 7th then hang around for the premiere. Directed by Sean Anders, "Daddy's Home" tells the comical story of a mild-mannered radio executive (Ferrell) who bends over backwards to become the best step-dad to his wife's two children.
But his effort is undermined by the free-wheeling, freeloading antics of their real father (Wahlberg), forcing the insecure radio exec to battle for the affection of the children.