Kobe Bryant callin' it quits, will retire.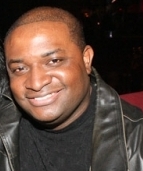 Mass Appeal Wire Reports
LOS ANGELES — Future Hall-of-famer Kobe Bryant, the iconic guard who played an integral role in helping the Los Angeles Lakers win a handful of World championships, is calling it quits after 20 years in the NBA. The 37-year-old Bryant broke the news Sunday on the Players' Tribune website, telling fans he will retire at season's end because he has run completely out of gas. "This season is all I have left to give," Bryant wrote. "My heart can take the pounding. My mind can handle the grind but my body knows it's time to say goodbye. And that's OK. I'm ready to let you go."
BREAKING: Kobe Bryant says he will retire after this season — "This season is all I have left to give." pic.twitter.com/h5yLOOCPK5

— NBA TV (@NBATV) November 30, 2015
Bryant's announcement isn't all that shocking given his recent struggles with nagging injuries. He also plays for a Lakers franchise that has hit rock bottom. "With 17 NBA All-Star selections, an NBA MVP, five NBA championships with the Lakers, two Olympic gold medals and a relentless work ethic, Kobe Bryant is one of the greatest players in the history of our game," said NBA commissioner Adam Silver.
"Whether competing in the Finals or hoisting jump shots after midnight in an empty gym, Kobe has an unconditional love for the game."
Are you happy to see Kobe go?
Share your thoughts below.