David and Yolanda getting divorced.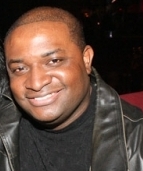 Mass Appeal Wire Reports
BEVERLY HILLS — Reality TV star Yolanda Foster, 51, and Canadian musician David Foster, 66, have decided to split up after four years of marriage. Yolanda, who stars on the "The Real Housewives of Beverly Hills," tied the knot with David on Nov. 11, 2011. She has three children from her first marriage to Mohamed Hadid (Gigi, 20, Bella, 19 and Anwar, 16). David, a 16-time Grammy winner, has said "I Do" four times and he has five daughters. In hindsight, we should've knew something was up when they put their Malibu mansion on the market.
#YolandaFoster & #DavidFoster are divorcing after four years of marriage! https://t.co/u2pQ8U1lEu pic.twitter.com/ZjKesqoYIE

— Perez Hilton (@PerezHilton) December 1, 2015
The couple released a joint statement to People Magazine, saying, "Sadly we have decided to go our separate ways. We've shared nine beautiful and joyous years together. During that time we experienced love, friendship and the inevitable challenges that come with managing a marriage, careers, blended families and health issues."
Yolanda's three year battle with Lyme disease has apparently taken its toll on the marriage. The breakup, for what it's worth, appears amicable. "We are grateful for the years we've spent together and believe wholeheartedly that we did our best," the couple's statement continues. "I hope that we can pave the road ahead of us with all we've learned and with the love and respect we will always have for one another."
Share your thoughts below.