Man meets woman on Facebook, then robs and kills her.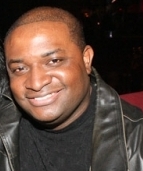 Mass Appeal Wire Reports
FERGUSON, Mo. — If you're thinking about finding love on the Internet, better reconsider. Stassie Greer, 20, is being charged with the grisly murder of 25-year-old Sharae Bradford after they hooked up on Facebook last week. Greer reportedly met the single mom at her Ferguson apartment for sex in exchange for cash. Law enforcement officials said there was "evidence of a sexual encounter" near Bradford's corpse. Surveillance video shows Greer entering and exiting her apartment.
Man Charged In The Murder Of Single Mom Found Nude In Her Apartment Covered In Blood https://t.co/VAzwiKyQVb pic.twitter.com/15Wda4sKcx

— Kissy Denise (@AskKissy) December 2, 2015
Bradford's nude body was found face down on a mattress by a family member around 6 p.m. Saturday night. Blood was everywhere. Bradford was killed by a single gunshot wound to the back of the head. Greer, of neighboring town Jennings, was later identified by a witness through a photo lineup. He faces charges of first degree murder, first degree robbery and two counts of armed criminal action.
Bradford leaves behind a 6-year-old daughter.
Greer is jailed on a $1 million cash-only bond.
Share your thoughts below.