Sarah Palin supports Donald Trump's proposal.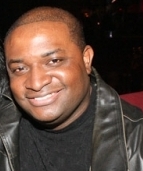 Mass Appeal Wire Reports
WASHINGTON — If elected, republican presidential candidate Donald Trump plans to ban Muslims from entering the United States and Sarah Palin agrees with him. On Wednesday, the former Alaska Governor posted her two cents on Facebook in support of Trump who's taking a savage beating from critics. "Herd mentality running rampant with hypocritical and/or naïve pundits trying to crush Donald Trump because he's committed to clobbering the bad guys, and putting the good guys first," Palin wrote. "Trump's temporary ban proposal is in the context of doing all we can to force the Feds to acknowledge their lack of strategy to deal with terrorism."
Sarah Palin supports Donald Trump's proposed Muslim ban https://t.co/YtxEbhvwwz pic.twitter.com/Vgxb3rDEFr

— People magazine (@people) December 10, 2015
"I said it back in 2009 and got beat up by the Left, but understood by the commonsense Right, and I'll say it again: 'if it saves innocent lives, "profile away!"" Palin continued in her post. "When information shows someone comes to America after being in a radical Islamic stronghold, and embraces the Death Cult's ideology that mandates butchering the innocent – then we are right in calling for shucking the political correctness that is fundamentally transforming America, and finally putting the security of innocent Americans FIRST."
Palin is one of the few to publicly support Trump's recommendation which was announced on Monday. The GOP frontrunner ticked off many when he said the United States should execute "a total and complete shutdown of Muslims entering the United States until our country's representatives can figure out what is going on."
Do you agree with Trump?
Should Muslims be banned from entering America?
Share your thoughts below.