Mass Appeal Network giving away free DVD.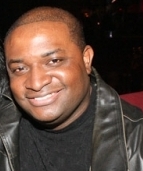 Mass Appeal Wire Reports
LOS ANGELES — The Mass Appeal Network is giving away a free DVD copy of the faith based film "90 Minutes in Heaven" starring Kate Bosworth and Hayden Christensen. The movie was released Dec. 1st and it's rated PG-13. Directed by Michael Polish and based on a true account, "90 Minutes in Heaven" tells the dramatic story of Don Piper who was pronounced dead following a horrific car accident. But he comes back to life an hour later claiming he's seen Heaven.
Never give up hope. #HopeLives pic.twitter.com/jKElk71UB7

— 90 Minutes In Heaven (@90minutesheaven) December 3, 2015
With the support of his family and community, Don clings to his faith and fights to recover the life he's lost. Featuring Christensen and Bosworth, "90 Minutes in Heaven" is an emotional and inspiring story of perseverance that will bring hope and encouragement to all who see it.
If you want to own it in Digital HD, email your request to [email protected]