Mariah Carey and Busta Rhymes failed to impress.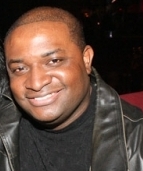 Mass Appeal Wire Reports
NEWARK — Mariah Carey was a huge disappointment Saturday night while performing "I Know What You Want" with the man of the night at Hot 97's Busta Rhymes and Friends: Hot for the Holidays concert in Newark, New Jersey. Among the performers were Lil Wayne, Fetty Wap, Rick Ross, Mary J. Blige, Jeremih and Puff Daddy. Mariah, 45, looked absolutely amazing in a black leather ensemble and black corset. But the vocals simply weren't there.
Busta Rhymes Pulls Together Diddy, Lil Kim, Mary J Blige, Mariah Carey, & More for Hot 97 Concert https://t.co/g73lmXrhy3

— OhSoDJ (@gossip_vixen) December 7, 2015
Perhaps Mariah, who was recently hospitalized, is still suffering from the flu? Or maybe there were issues with the sound system? Busta's effort was nothing to brag about either. The 43-year-old rapper appeared to trudge through performances with minimal vigor and avidity.
It was, however, nice to see Busta bring out his old group 'Leaders of the New School' and 'A Tribe Called Quest' members Q-Tip, Phife Dawg and Jarobi White for a special performance of the "Scenario."
Other than that, highlights were at a premium.
Watch the performances below, judge for yourself: