Ron Howard gets star No. 2 on the Walk of Fame.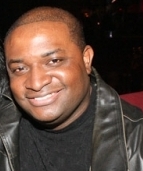 Mass Appeal Wire Reports
LOS ANGELES — Richie Cunningham does it again. Acclaimed director Ron Howard received his second star on the Hollywood Walk of Fame in Los Angeles on Thursday, honoring his decorated career as a film maker. Howard, if you recall, won an Oscar for best director for "A Beautiful Mind." He earned his first star in 1981 for his roles in "The Andy Griffith Show" and "Happy Days." Howard, 61, was accompanied at the ceremony by his family and actor Michael Keaton.
Director Ron Howard gets a second Hollywood Walk of Fame star https://t.co/OPk1nOTU1K pic.twitter.com/PnvhO3OxHx

— Reuters Showbiz (@ReutersShowbiz) December 11, 2015
Two stars are nice. Now Howard has his sights set on winning a third. "Two stars are pretty remarkable … I'm going to have double the foot traffic, twice as many people treading on my good name, but I think it's a great thing and I'm proud of that," he said. "However, my ambitions run deep, so two is good, three would be better and I've got a lot of energy."
"I've been so lucky in this business, I've worked with so many great people," Howard continued. "I have so few regrets, practically none, and one of them is just only that it's been far too long since Michael (Keaton) and I made a movie together, so I'm hoping to rectify that sooner rather than later."
Congrats Howard on star No. 2!
Wishing you a third.