Bill Cosby suing female accusers.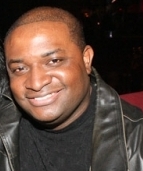 Mass Appeal Wire Reports
LOS ANGELES — "Game time bitches." After more than four dozen women accused him of sticking his JELL-O pudding pop where it doesn't belong, Bill Cosby has decided to fight back. "The Cosby Show" alum has filed a countersuit against seven accusers who claim he drugged and raped them. Cosby has dismissed the allegations as false. In his mind, the ladies are merely out to ruin his career. Cosby, 78, is suing Tamara Green, Therese Serignese, Linda Traitz, Louisa Moritz, Barbara Bowman, Joan Tarshis and Angela Leslie.
Bill Cosby countersues seven accusers, demands a public retraction https://t.co/I0rgqKuB5O pic.twitter.com/0Xyw23U7qu

— TV Guide (@TVGuide) December 14, 2015
The embattled comedian is claiming emotional distress. He's also accusing the women of making "malicious, opportunistic, false and defamatory accusations of sexual misconduct against him" to thwart his return to television.
Prior to the sexual assault claims, Cosby was set to star in a brand new family comedy series on NBC. He said once word got out about his comeback, the women made up a bunch of bogus allegations that have caused him shame and mortification.
Does Cosby have a strong case?
Share your thoughts below.