Missy Elliott wins big at Billboard Women Awards.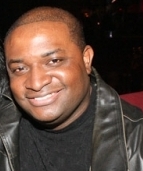 Mass Appeal Wire Reports
NEW YORK — Donning a new long-fringed look, Missy Elliott was reduced to tears when she was handed the Innovator trophy at the Billboard Women in Music Awards on Friday in New York City. The 44-year-old entertainer disseminated an emotional 6-minute speech that was met with a standing ovation, the loudest of the night. Missy thanked everybody from God to the legion of trailblazing women who paved the way for her success.
Fifth Harmony with Ciara and Missy Elliott at the @billboard #WomenInMusic event pic.twitter.com/dZwSlu9eOm

— PopCulture News (@PopCultureShady) December 12, 2015
"I was that kid that used to write on my mother's walls … I just had songs written all over the walls … as time went on I realized I was different and unique and not a follower," Missy said. "I stand here for all the women who been told you don't fit the mold. Look at me, I'm here."
"I've had my ups and downs, there's times I've wanted to give up, but God had another plan for me and if it had not been for him, I would not be standing here," Missy continued. "I wanna thank all the women before me… because they kicked down the door for me to be able to walk through."
Congrats Missy on a job well done!