Cam Newton plays Santa in Charlotte.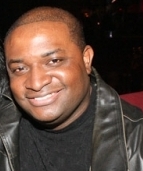 Mass Appeal Wire Reports
CHARLOTTE — High school students in Charlotte got a big Secret Santa surprise as Carolina Panthers quarterback Cam Newton joined Ride Along 2's Ice Cube and Kevin Hart for the second annual "Santa Cam's Surprise Sleigh" Christmas event on Tuesday. The holiday tour was done in conjunction with the football player's foundation. Cam didn't bother wearing Santa's customary red suit. Nor did he sport a long white beard. But the NFL star wore an ugly Christmas sweater to go along with his Santa cap.
Cam, who's performing at an MVP level for the first place Panthers, greeted fans for more than five hours — making multiple stops across the city. He began the afternoon handing out cookies at a Metro School that serves handicapped children.
After that, Cam visited Dick's Sporting Goods before wrapping things up at Harding University High. "This doesn't happen often. It really doesn't," Cam said while getting into his car between stops.
"As long as we have the opportunity to set history, I would regret setting history and not being able to create lasting impressions or memories. I think I'm making it the time of my life because every day I get another opportunity."