Steve Harvey screws up Miss Universe pageant.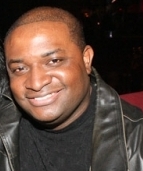 Mass Appeal Wire Reports
LAS VEGAS — Steve Harvey has too many damn jobs and they're beginning to take their toll. The 58-year-old talk show host was forced to apologize after mistakenly crowning Miss Colombia, Ariadna Gutierrez-Arévalo, as the winner of the 2015 Miss Universe beauty pageant. After she received the crown and performed the ritual wave, Gutierrez-Arévalo was asked to give the crown back so that it can be given to the rightful winner — Pia Alonzo Wurztbach of the Philippines.
Twitter went in on Steve Harvey for accidentally announcing the wrong Miss Universe winner https://t.co/b25bgO3gza

— Global Grind (@GlobalGrind) December 21, 2015
An embarrassed Harvey came back on stage to fulfill the dubious obligation of removing the crown. "The first runner-up is Colombia," he told the bewildered audience. "Miss Universe 2015 is Philippines." 
"Listen, folks. Let me just take control of this," Harvey continued. "This is exactly what's on the card. I will take responsibility for this. It was my mistake." Upon learning the shocking news, Wurztbach proceeded to look around in complete amazement.
Watch the mistake and share your thoughts: