Daddy's Home and Sisters hold steady.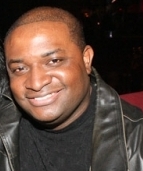 Mass Appeal Wire Reports
HOLLYWOOD — A pair of holiday comedies starring Will Ferrell and Mark Wahlberg, and Tina Fey and Amy Poehler had moviegoers laughing throughout the weekend. Despite going up against "Stars Wars: The Force Awakens" which produced more than $1 billion globally at a record pace, "Daddy's Home" and "Sisters" enjoyed solid success at the holiday box office. Directed by Sean Anders, "Daddy's Home" reeled in a surprising $38 million ($15 million more than projected) during its opening weekend — with insecure step-dad Ferrell going to war with biological pops (Wahlberg) for the family's affection.
#StarWars #TheForceAwakens is racking up box office grosses at lightspeed https://t.co/cLC3xuP6xc pic.twitter.com/8yM6mOKEqq

— Variety (@Variety) December 29, 2015
"Sisters," a chick flick comedy, raked in close to $14 million in its second weekend — good for fourth place. Directed by Jason Moore, "Sisters" features the raunchy antics of Fey and Poehler who, as siblings, end up hosting an off-the-wall house party. Again, both films did really well given the dominant presence of "Star Wars."
Also, Will Smith's Concussion flopped with a measly 10.5 million on opening weekend.
Share your thoughts below.