Singer Natalie Cole dead at age 65.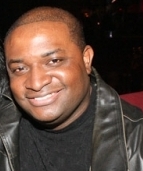 Mass Appeal Wire Reports
LOS ANGELES — Natalie Cole, daughter of legendary musician Nat King Cole, has moved on to be with the Lord. She died on New Year's Eve at the age of 65. Natalie had gotten sick recently, causing her to cancel several performances. Like her father, Natalie enjoyed a successful singing career — winning her first two Grammys with her 1975 album "Inseparable." After stringing together a series of number one hits throughout the 70s, she earned a star on the Hollywood Walk of Fame in 1979.
Just re-watched Natalie Cole singing a virtual duet with her late father in 2012. She is "Unforgettable" RIP https://t.co/CjaLrZ1keJ

— Kate Snow (@tvkatesnow) January 1, 2016
However, Natalie struggled with drug abuse at a very young age. She finally checked into a rehab facility in 1982. Since then, she became an advocate for those needing help with drug addictions. She was also diagnosed with Hepatitis C for which she received a liver transplant in 2009.
Natalie passed away at Cedars-Sinai Medical Center in Los Angeles.
May she rest in peace.